Things To Bring on Your Caribbean Sailing Vacation
YOU REALLY WON'T NEED MUCH – SO DO YOUR BEST TO PACK LIGHT.
Remember when packing to think sun protection, staying cool, and keeping comfortable.
Casual clothing is the rule in the islands.
Please avoid suitcases – pack your gear in a soft-sided bag. They're easier to stow on board.
For The Basic, Catamaran And Advanced Learn-N-Cruise Courses, Here Is The List Of Items We Suggest You Bring:
Currency: You'll have the option to eat ashore (or enjoy a beverage) at most of the anchorages we visit during the week. You'll be responsible for all of your meals ashore. U.S. currency is generally accepted throughout the islands and will help you to avoid ATM fees.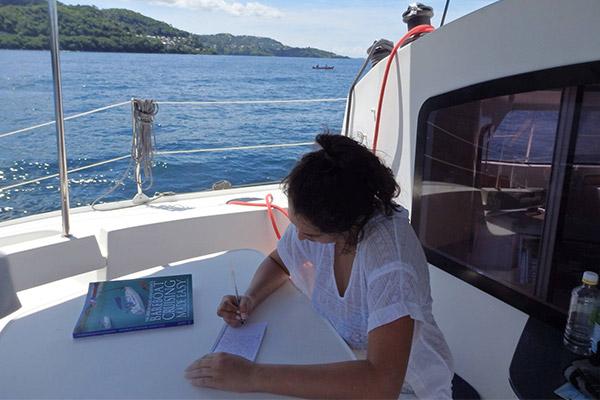 American Sailing Association Course Textbooks
Pre-Study Will Greatly Improve Your Experience
We don't expect you to have the material mastered when you arrive for your course – but reading through the materials and answering the review questions at the end of each chapter will help prepare you for your learning vacation and leave more free time to explore the beautiful Caribbean islands that surround you.